We attended Bologna Children's Book Fair this year as well: the Digital Cafè cannot be missed if one wishes to understand what's going on in digital publishing for kids.
We have learnt about the developing of the beautiful apps that have won the Digital Award: Warren Buckleitner, president of the jury, has gathered a most interesting panel of authors and publishers.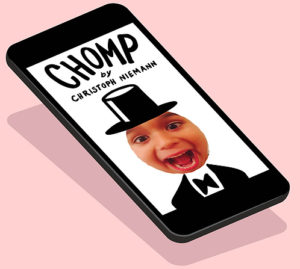 We simply loved CHOMP, with its minimal design: the way it makes you play with the camera is hilarious and we felt sooo at ease with one of the options (
).
We have discovered how Daren Carsten hase designed Math Doodles Attributes: he is a mathematician and wants to share his knowledge with children. We will probably use it as well, since we understood we still have a lot to reharse (and learn!) about logics!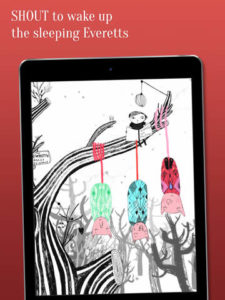 Aksel Koie, author of Wuwu & CO A Magical picture book, brought on stage the issue of storytelling in children's apps. It is something we feel a lot about: what exactly is an educational app? How do digital games, with their dynamics, interact with contents?
Distribution has been debated, as it happens in traditional publishing as well, and how to cope with the massive presence of the big brands, such as Lego and Disney, in both stores: how will indie publishers manage to survive? The issue has been raised by Fox&Sheep, but it seems it can involve others on the top charts, such as Toca Boca, TinyBop, Story Toys, a s well as the smaller ones, still working their way through charts.
We exchanged ideas, coffees and impressions with friends in Colto, Mash&co, PubCoder… there is so much energy and passion concerning lots of aspects, from ethics to education and impact. At the end of the day no straightforward anwers have been found, but if possible we feel even more committed to doing our best!
Our trip ended with a generous plate of steaming hot tortellini, but we also managed to join the Libri Calzelunghe party at Arte Bambini new space before going back to Milan full of new ideas, inspirations to put to test in our upcoming new apps. (yes, we are still working on the next two of them!)